Graphic Design Sales Service Permit Service Manufacture Installation
Laguna Beach's Best Choice for Indoor/Outdoor Signs, Banners, Marquees & More
At Pacific Sign Center, we specialize in designing, manufacturing, and installing signs for businesses, organizations, and individuals throughout Laguna Beach. We provide them with personalized customer service, reliable workmanship, and exceptional results. In our twenty-eight years of business, we've become experts in the production of all types of indoor and outdoor custom signs, including but not limited to:
Illuminated (LED) Channel Letters
Dimensional Letter Signs
Marquees & Monument Signs
Panel and Post Signs
Sandblasted/CNC Routed Signs
Interior Signs
Banners
Vehicle Wraps
Vehicle Vinyl Graphics
Vehicle Magnets
Boat Lettering & Graphics
Bronze Plaques
These signs are all completely customizable and each offer their own unique set of benefits. To help our Laguna Beach clients determine which sign and will best suit their needs, we conduct comprehensive consultations in which we learn all we can about their goals, venue, budget, and style preferences. Then we provide helpful recommendations and information to allow each client to make their own well-informed decisions about their sign. If requested, we also assist with permit submission and graphic design. Once the sign's design concept is finalized, our team applies the industry's best methods to perfectly produce and install your new sign in Laguna Beach.
To learn more about Pacific Sign Center, call us today. Quotes are always free. We are licensed and committed to exceeding our Laguna Beach customers' expectations.
Our Sign/Banner Making Process
Concept Development & Graphic Design
Pacific Sign Center's professional graphic designers specialize in creating signs that capture the attention of our clients' target audiences. From concept development to sign design and layout to material selection, we'll help you every step of the way to ensure you get the most out of your sign investment.
Sign and/or Banner Permitting
Whether you are going to install a banner or sign on your property in Laguna Beach temporarily or permanently, there is a high likelihood that you'll need to secure one or more permits. To make this part of the sign process easy for our customers, our sign experts will compile a comprehensive permit request package on your behalf. This package will be submitted to your property owner or manager for approval and then hand delivered to the city or county's planning department. As soon as the necessary sign permits are obtained, we will begin production.
Sign/Banner Production
At Pacific Sign Center, all of our signs are manufactured completely in house. We have a large team of experienced fabricators who understand all aspects of sign production. In making your sign, they'll use the industry's latest techniques, the best quality materials, and strict quality control processes to ensure that we always achieve superior results.
Sign/Banner Installation
If your sign or banner needs to be installed, you can trust the experts at Pacific Sign Center. They've installed thousands of signs over the last three decades and can be trusted to install your sign or banner where and when you need it for long lasting performance.
To Obtain Your Free Sign Consultation & Quote, Call Pacific Sign Center Today at (949) 248-7474
The Types of Signs We Specialize In
Illuminated Storefront Letters or LED Channel Letter Signs in Laguna Beach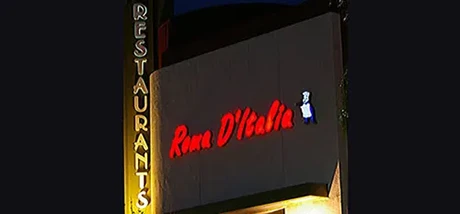 With thousands of completed signs and almost three decades of experience, Pacific Sign Center is Southern California's LED specialist and the best choice for the design, production, and installation of illuminated channel letter signs for storefronts in Laguna Beach. Our channel letter signs feature top-quality materials and electrical components as well as expert craftsmanship. Once installed, you'll find that they not only capture the attention of your existing customers, but attract new ones. Call us today for a free consultation and estimate. If you currently have a neon sign, we can also retrofit it with LED lighting for greater energy efficiency and reduced maintenance.
Monument & Marquee Signs in Laguna Beach, CA -- Masonry,
Wood, Concrete, and Aluminum Signs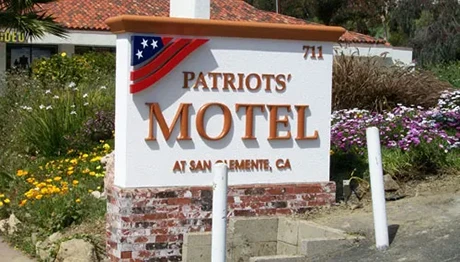 The sign experts at Pacific Sign Center will help you acquire a custom marquee or monument sign that is at once highly functional and visually appealing. Our team members have years of industry experience and have access to the finest raw materials (wood, concrete, masonry, and aluminum), parts, and electrical components. They understand how to turn a two-dimensional design into a fully realized illuminated or non-illuminated outdoor sign that can effectively promote your school, business, or organization in Laguna Beach. All designs are developed and finalized by our in-house team of graphic designers, and then manufactured and installed by skilled craftsmen. Call us today to start exploring ideas for your monument or marquee in Laguna Beach.
Dimensional Letters for Interior & Exterior Signage in
Laguna Beach, CA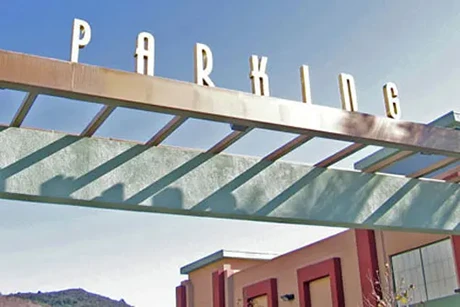 Three-dimensional letters are perfect for indoor or outdoor applications as they can be produced in any size, shape, configuration, and color. While these don't feature LED illumination, they are still very effective at capturing the audience of those walking or driving and can elevate the look of any building, lobby, or commercial space. To ensure that you get the best possible dimensional sign, call Pacific Sign Center. We have nearly 30 years of experience and an excellent reputation among our clients in Laguna Beach as well as throughout Orange County for producing dimensional letter signs of exceptional quality at a cost-effective price. Contact us today to schedule a free consultation for a dimensional letter sign in Laguna Beach.
Temporary & Permanent Panel and Post Signs in
Laguna Beach, CA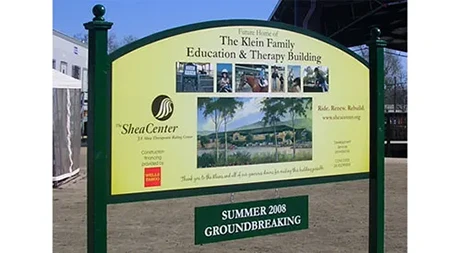 Pacific Sign Center offers customers in Laguna Beach the ability to obtain professional and attractive panel and post signs at very cost-effective prices. Our panel and post signs are available in a wide range of options to accommodate the diverse needs and budgets of our Laguna Beach customers. We have economical options for more temporary panel and post signs (such as "for lease" signs) and more durable and sophisticated options for permanent panel and post signs. By working with our experienced team, you can tell us exactly what you need made and we'll get it done. Or, you can have one of our sign professionals assist you throughout the process. We offer free design services and dedicated customer care with every Laguna Beach sign job. Call us today to start discussing your ideas for a panel and post sign in Laguna Beach.
Sandblasted Wood Signs and High Density Urethane Signs,
Laguna Beach, CA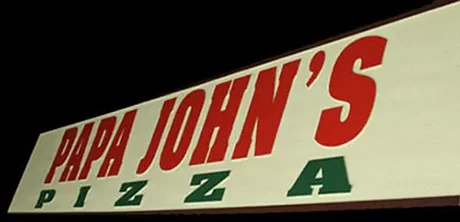 At Pacific Sign Center, we provide Laguna Beach with the best value in wood and HDU signs. These signs are produced using premium-grade, three-dimensional cedar wood or high-quality HDU (high density urethane). To transform your two dimensional artwork into a unique three dimensional sign, we sandblast or CNC route your sign and then finish it with hand painting and or a commercial-grade finish. Call today to tell us about your sandblasted wood or HDU sign concept. We welcome jobs of all sizes and can work with loose ideas or fully developed artwork.
Vinyl Sports Banners & Signs, Laguna Beach, CA

Pacific Sign Center caters to the needs of sports teams throughout Laguna Beach, whether organized through a school or club. We have over 25 years of experience and infuse our expertise into every banner project we take on. As a result, our custom vinyl banners are of a higher quality than those made by any other local sign company. Our banners feature high-resolution, full-color digital printing and are made of extra-durable vinyl with or without grommets. While we have become specialists in sports banners, our printing capabilities and broad knowledge of signs means that we can also produce banners for schools, non-profits, retailers, corporate offices, real estate agencies, public relation firms, event producers, and others in Laguna Beach. Call Pacific Sign Center today. Quotes are free.
Car, Truck, & Van Magnetic Signs in Laguna Beach, CA
One of the most cost-effective signage options that a company can invest in is a magnetic sign. Custom-made vehicle magnets can be printed in any combination of colors and be applied to any commercial vehicle, including passenger vehicles, trucks, vans, and cranes. By placing high-quality vehicle magnets on your service cars, you'll elevate the professionalism of your Laguna Beach business while promoting your company and its services as you drive all over town. Call us today for a free quote.
Vehicle Vinyl Graphics & Wraps in Laguna Beach, CA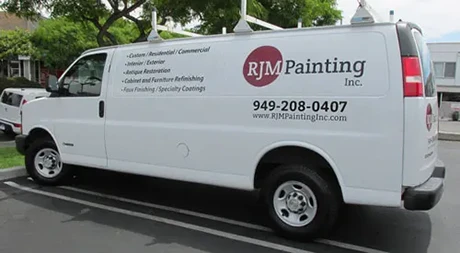 If you have a vehicle that you use primarily for business, you can have your service or company car also help you attract new customers and increase awareness of your company. Unlike vehicle magnets which can be removed and applied at your whim, vehicle vinyl graphics and wraps are intended to stay on your car for as long as you need them to. Additionally, they look more professional and offer more possibilities, since they can be placed on any portion of your vehicle or completely cover it. Click here to view examples of our work and then call us at (949) 248-7474 to obtain a free estimate.
Boat Vinyl Graphics & Lettering in Laguna Beach, CA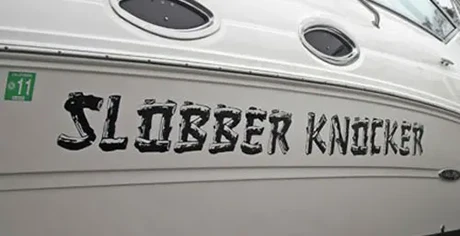 As a Dana Point sign company, we frequently design, produce, and apply vinyl graphics and lettering for those who keep cruisers, yachts, sailboats, fishing boats, and other boats in harbors; however, we serve boat owners throughout Orange County, including in and around the Laguna Beach area. We enjoy creating unique and beautiful graphics and lettering for boats and it shows in the care and attention we invest into each project. Call us today to tell us about your ideas for your boat graphics/lettering. Estimates and consultations are always free.
Bronze Plaques in Laguna Beach, CA for Dedications, Memorials,
and Commemorative Events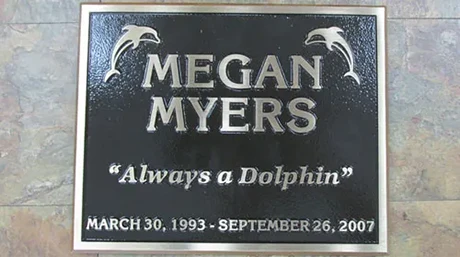 At Pacific Sign Center, we create custom bronze plaques to stand the test of time. Our bronze plaques can be made in a wide range of sizes, finishes, shapes, frames, and lettering styles. Each plaque is crafted with care and attention to guarantee accuracy and beautiful results. The exceptional quality of our bronze plaques make them ideal for honoring, commemorating, and memorializing any person, organization, or event in Laguna Beach. Call today to discuss your needs with one of our bronze plaque experts.
Indoor Signage in Laguna Beach, CA for
All Commercial Applications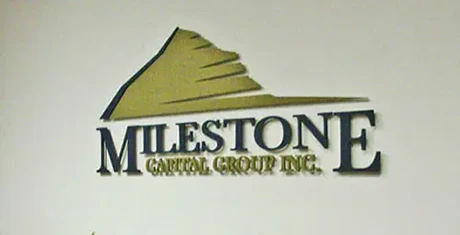 Pacific Sign Center can design, manufacture, and install interior signs for corporate offices, retail stores, and educational facilities that are just as impressive and long lasting as our exterior signs. Our interior signs are fully customizable and can serve a variety of purposes. They've been used to highlight a company's name and logo, feature a menu, commemorate donors, create a unique display, and more. We've created interior signs for nearly three decades and know how to produce high-quality, beautiful interior signs in a timely manner without sacrificing quality. Contact Pacific Sign Center today to learn more about our interior signs.
Pacific Sign Center Laguna Beach - 92651, California (CA)
Area code (714, 949)