Graphic Design Sales Service Permit Service Manufacture Installation
LED Channel Letters, Dimensional Signs, Banners, Marquees & Other Outdoor Signage, Garden Grove, CA
Energize your business with a professionally designed and custom built sign by Pacific Sign Center. Our signs are created to successfully advertise companies, events, organizations, schools, events, and more. We have served those in Garden Grove and surrounding cities throughout Orange County for the last twenty-eight years and have accrued thousands of satisfied clients during that time. Our signs feature the highest quality materials and craftsmanship, ensuring that each sign effectively promotes our clients message for as long as needed.
Our sign options in Garden Grove include:
Channel Letters
Dimensional Letters
Monuments and Marquees
Panel & Post Signs
Sandblasted Signs
Banners
Interior Signs
Vehicle Graphics/Wraps
Boat Graphics
Vehicle Magnets
Bronze Plaques
Each of these signs offer their own unique set of benefits that can be optimized by our highly skilled sign experts. Our team will help you obtain permits, develop your design for the greatest impact, determine how to maximize your budget, and completely manage all manufacturing and installation. All of our signs are made in house using the highest of standards for production and quality control.
Contact Pacific Sign Center today for an on-site consultation. We'll take the time to understand what you hope to accomplish with your sign and make expert recommendations that comply with any and all requirements or limitations set by an HOA, property management company, or municipality. For large signs, we also typically conduct a field survey, during which we can take measurements, troubleshoot any obstacles, review installation needs, and more. All of this, plus a conceptual draft and estimate, are free for our Garden Grove clients. To schedule your consultation or to learn more, call us at (949) 248-7474.
LED Channel Letters, Garden Grove, CA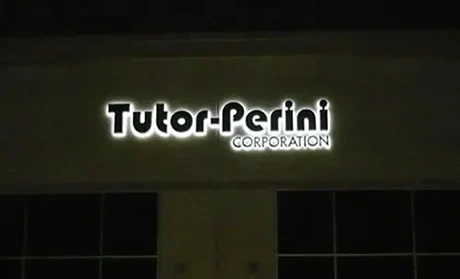 When it comes to LED channel letters, no other company in Garden Grove can compete with Pacific Sign Center's knowledge and skill. Over the last 28 years we've been the local experts in energy-efficient, low maintenance channel letters featuring LED. Over the last decade this type of sign has basically replaced neon when it comes to outdoor electrical signage. For Garden Grove clients that have existing neon signs, we offer retrofitting, and for those who need a new or replacement sign, we offer fully customized LED channel letter signs. Call us today to learn more about our illuminated channel letter options. We offer free onsite consultations and estimates.
3D Dimensional Letters, Garden Grove, CA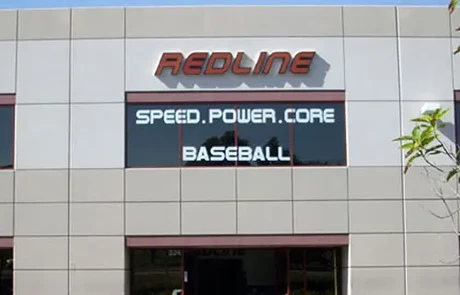 3D dimensional letters are basically channel letters without the illumination. With a thoughtful design and experienced craftsmanship, dimensional letters can be just as effective as illuminated channel letters at marketing a business in Garden Grove. To ensure that you get the best possible dimensional sign, call licensed Pacific Sign Center. We have almost thirty years of experience and an excellent reputation among our Orange County clients for producing signs of exceptional quality at a fair price. Our dimensional signs can be produced in nearly any size, shape, color, and style to accurately capture your business's unique brand and maximize its visual impact. Contact us today to schedule a free consultation for a dimensional letter sign in Garden Grove.
Monuments and Marquees, Garden Grove, CA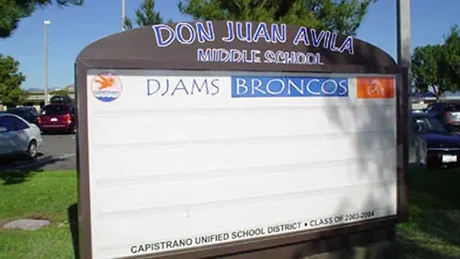 For visually striking and highly functional monuments and marquees in Garden Grove, work with the sign experts at Pacific Sign Center. Our custom monuments and marquees can be manufactured in any size and in a variety of materials, including wood, concrete, aluminum, or masonry. Additionally, depending upon its application, your marquee or monument can be non-illuminated, or illuminated, non-electrical, or electrical. Call us today to start exploring ideas for your Garden Grove monument or marquee. We have in-house designers who will work with you every step of the way, from concept and design to installation.
Panel & Post Signs, Garden Grove, CA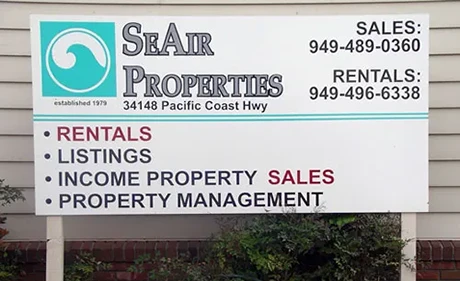 Pacific Sign Center provides its Garden Grove customers with permanent or temporary panel and post signs at very reasonable prices. We offer free design services, quality materials, skilled craftsmanship, and fast turnaround times. In fact, our signs are built to withstand years of weathering in Garden Grove's beach climate, where the ocean air can cause premature erosion. Our panel and post signs are made out of exterior grade plywood with custom vinyl overlay, sandblasted wood, or routed high density urethane, customized with any graphic in any color. Call today. By working with our sign experts, you can be confident that you'll get a high-quality, perfectly installed panel and post sign to meet your every expectation.
Sandblasted Signs, Garden Grove, CA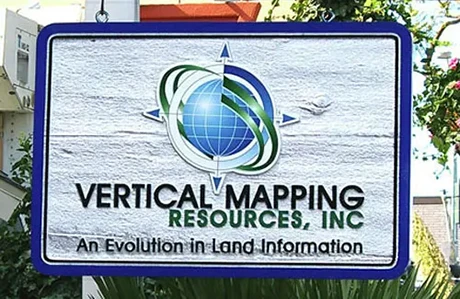 For a beautiful sign that looks both classic and professional, Garden Grove clients prefer our custom sandblasted signs. It perfectly complements any building or complex that features Spanish Colonial style architecture as well as any boutique or retail store looking to exude a warm and professional impression. Our staff can create sandblasted signs in any shape using cedar wood or high-density urethane (HDU). Once these signs are sandblasted, we skillfully paint them by hand. At Pacific Sign Center, we've been producing sandblasted signs for over twenty-five years and are confident that we can create the perfect sign for your Garden Grove company or organization.
Custom Vinyl Banners, Garden Grove, CA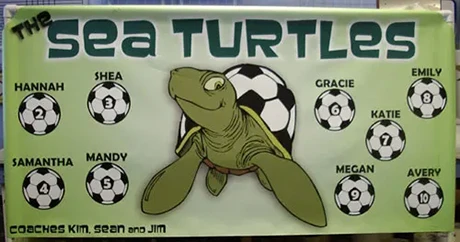 Pacific Sign Center has been designing and manufacturing high-quality, custom vinyl banners for our Garden Grove customers since 1986. Our digitally printed vinyl banners are used for sports teams, announcements, special events, information dissemination, and promotional marketing. They can be produced in any color using any custom design. To help perfect your banner, our Garden Grove clients work with our onsite designer to finalize the look, size, color contrast, and added features for your banner. We'll work with you every step of the way until you achieve the banner you envisioned.
Interior Business Signs, Garden Grove, CA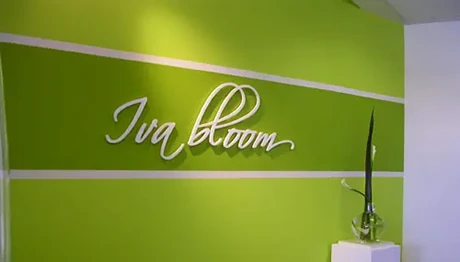 Pacific Sign Center can produce interior signs that are just as impressive and long lasting as our exterior signs. Our custom interior signs will elevate the look and professionalism of any Garden Grove business, and can serve a variety of purposes, from the informational to the promotional. At Pacific Sign Center, we have been designing, manufacturing, and installing interior signs for almost thirty years. We know how to balance style with function, and how to produce interior signs in a timely manner without sacrificing quality. Our interior signs have been used to feature company names, logos, ADA-compliant signage, and more. Contact Pacific Sign Center today to learn more about our interior signs.
Vehicle Graphics/Wraps, Garden Grove, CA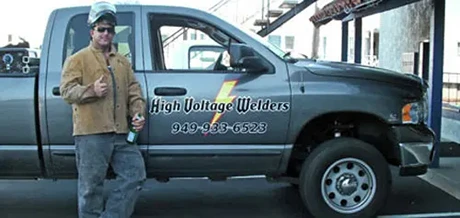 Pacific Sign Center provides attractive and long-lasting vehicle graphics/wraps for commercial businesses in Garden Grove. Our vehicle graphics are made with high-quality vinyl and can be produced in any shape to accommodate cars and trucks of any size. They will draw the attention of those around you and withstand years of wear and tear as you drive around Garden Grove and beyond. Call us today for a free quote.
Boat Graphics, Garden Grove, CA
If you own a boat, whether it is a cruiser, houseboat, yacht, or sailboat, Pacific Sign Center can manufacture and apply gorgeous graphics and/or lettering to personalize it. We use the best vinyl available and expert installation techniques for long lasting, striking results. Our work can be seen everyday across some of the largest boats in Dana Point Harbor, including fleets of fishing charters and sports fishing boats used for whale watching tours. Call us today to have your boat graphics vision realized at a cost-effective price.
Vehicle Magnetic Signs, Garden Grove, CA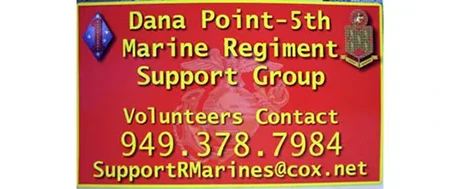 A magnetic sign on a car or truck is a great marketing tool that can be used by any company, freelancer, or independent contractor in Garden Grove to advertise their company, appear more professional, and increase brand awareness. At Pacific Sign Center, we can create custom vehicle magnets in a variety of shapes and sizes, featuring logos or ads in any combination of colors. Contact us today for a free quote.
Custom Bronze Plaques, Garden Grove, CA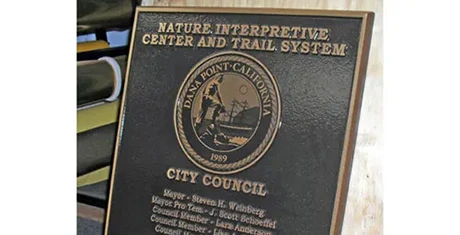 If you need a high-quality custom bronze plaque at a cost-effective price, call the sign specialists at Pacific Sign Center. We offer Garden Grove customers free design services; a wide selection of plaque finishes, fonts, and styles to choose from; and superior materials that are sure to stand the test of time. Our bronze plaques are so gorgeous that they can be used to appropriately honor, commemorate, or memorialize any gift, event, person, or organization. Similarly, they can be used to elegantly name special objects or areas, or make the public aware of restrictions, instructions, or notices.
Pacific Sign Center Garden Grove - 92840, 92841, 92843, 92844, California (CA)
Area code (714)