Graphic Design Sales Service Permit Service Manufacture Installation
Pacific Sign Center, Providing Fullerton, CA with the Finest Quality Custom Signs for Over 25 Years
Pacific Sign Center is Fullerton's premier choice for custom signage. Since 1986, we've provided Orange County's business community with thousands of high-quality, beautiful signs. With our level of experience, we are confident that we can more than meet the diverse sign needs of our clients in Fullerton. We have the skill, expertise, and capabilities to produce:
Illuminated Channel Letter Signs
Dimensional Letter Signs
Routed/Sandblasted Signs
Indoor Signage
Boat Graphics
Vehicle Graphics
Vehicle Magnet Signs
Post and Panel Signs
Vinyl Banners
Monuments and Marquees
Bronze Plaques
All of the above types of signs are manufactured completely in house by experts in sign design and fabrications. We only use high quality materials and the industry's best techniques. Additionally, we are fully available to provide recommendations that will help improve your sign for maximum visual impact. Once the sign is manufactured, our trusted staff will install your sign in a timely manner using time-tested procedures. Our exceptional results and personalized service have earned us a stellar reputation among business owners in Fullerton and other Orange County cities.
Call us today to obtain a free consultation and estimate. Our consultations include on-site field surveys, sign concept development, and accurate, upfront price estimates.
Fullerton Storefront/Commercial Business Signage
Outdoor/Indoor Dimensional Letter Signage for Fullerton, CA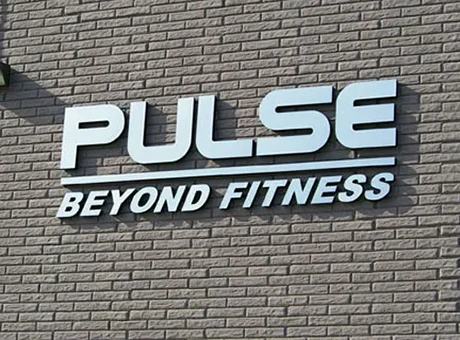 Choose Pacific Sign Center for all of your indoor and outdoor dimensional letter sign needs in Fullerton. Since 1986, we've designed, manufactured, and installed three-dimensional letters for business clients throughout Southern California. Our work can be seen on retail stores and corporate offices of all sizes. A quick glance at our Dimensional Letters Gallery will show that our clients include many prestigious businesses, such as Fox Studios, SmithMicro Software, Toshiba Business Solutions, McCool Flowers, CityPerk, and many others. These and thousands of others have learned that Pacific Sign Center specializes in delivering added value. We offer free design assistance and expert recommendations for every sign concept, use the industry's best fabrication and installation techniques, only work with high-quality materials, and provide personalized customer service. Our completed dimensional letter signs have always proven to look beautiful, last for years, and endure constant exposure to the elements. Call us today. We welcome jobs of all sizes and are happy to provide a free onsite consultation to our customers in the Fullerton area.
Illuminated/LED Channel Letters, Fullerton, CA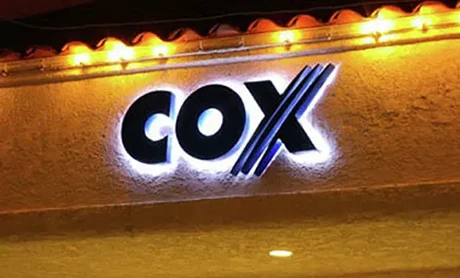 Pacific Sign Center is Fullerton's go-to sign contractor for illuminated channel letters. We've been installing LED-based channel letters longer than any of our competitors and know how to achieve the best results. Our team of sign experts are available to Fullerton area businesses that need to have new, custom outdoor illuminated signage installed or wish to invest in having their existing neon sign retrofitted with LED lighting. Because LED lighting has been shown to last up to 100,000 hours, improve energy efficiency, and require less maintenance, LED channel lighting has become the sign of choice for Fullerton businesses. Call us today for a free onsite estimate.
Carved Wood Signs & HDU Signs, Fullerton, CA: CNC Routed,
Sandblasted and/or Hand Painted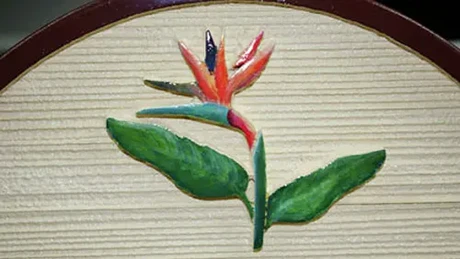 Custom carved wood or HDU signs by Pacific Sign Center offer a cost-effective and visually attractive sign solution for Fullerton clients. These uniquely beautiful signs are carefully made using sandblasting or CNC routing techniques and finished with expert hand painting. We can even add a commercial-grade finish for added durability. Call Pacific Sign Center today to learn more. We'll work with you every step of the way and ensure that your new wood or HDU sign in Fullerton effectively markets and accurately represents your business, school, event, or property.
Post and Panel Sign Systems, Fullerton, CA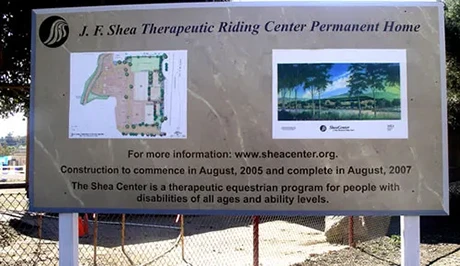 Pacific Sign Center offers Fullerton businesses high-quality, cost-effective panel and post signage for temporary or permanent use. These custom outdoor signs are built to look great and withstand weathering from constant exposure to the elements, and are designed to capture the attention of those passing by your building or property. By working with us, you'll have access to our team of graphic designers, fabricators, and installers who will help you achieve the panel and post sign you need to properly represent your company, services, and/or products. Call today to get started. We offer free consultations that include concept development and upfront estimates.
Custom Monument Signs, Fullerton, CA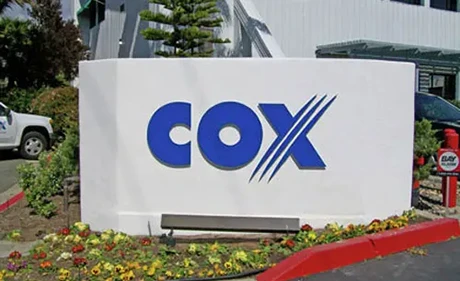 When you want to make a statement with your sign, have Pacific Sign Center design, manufacture, and install a custom monument sign. A monument sign can be made out of aluminum, wood, masonry, concrete, or combination of these materials. These structures are not only permanent and long lasting, but also highly effective at establishing your Fullerton business or organization as one worth paying attention to. Pacific Sign Center has over 25 years of sign experience and can help you with all aspects of your monument project, including concept development, permitting, fabrication, and installation. We can also provide maintenance services to existing monument signs in Fullerton. Call today.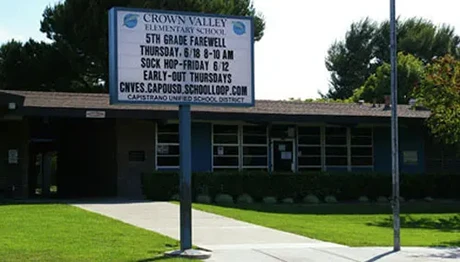 Marquee Signs, Fullerton, CA
At Pacific Sign Center, we have the level of industry knowledge you need to ensure that your new or replacement marquee sign meets your complete expectations. We have been custom designing, manufacturing, and installing marquee signs in Fullerton for nearly three decades and have built our reputation on the quality of our work. Our marquee signs look great and are built to last. They can also feature hand painting, electrical components, and/or illumination. Contact us today for a free consultation and quote.
Indoor/Interior Signage, Fullerton, CA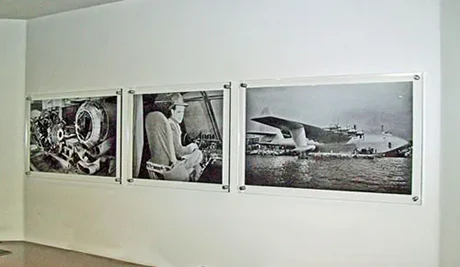 While indoor signage may not endure the same level of wear and tear that outdoor signage does, it still must be designed, manufactured, and installed with great care, expertise, and precision. That's because your valued clients will start to develop a brand for your Fullerton company as soon as they walk inside your store or office and see your indoor signs. Interior signs include three-dimensional letters, oversized signs, name plates, ADA-compliant signs, illuminated signs, and more. They can also be handpainted and manufactured out of metallic or plastic materials. Call today to learn more. By working with Pacific Sign Center, your new indoor signs in Fullerton are sure to stand up to even the closest of inspections and maintain their beautiful appearance for years.
Fullerton Boat Signage
Boat Graphics/Lettering, Fullerton, CA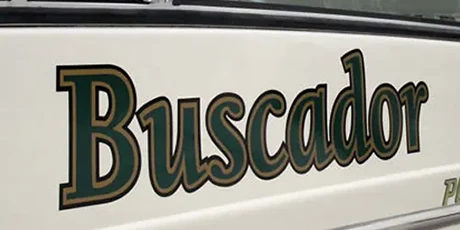 With nearly three decades of experience and expertise in designing, printing, and applying vinyl graphics, Pacific Sign Center has become the premier choice among Fullerton's boat owners. We manufacture custom vinyl graphics and lettering that will look great for years despite the harsh conditions of a saltwater environment. These graphics can be applied to any type of boat, no matter how big or small, and be cut and shaped to accommodate a boat's many curves, gaps, protrusions, and obstructions. Call us now for a free estimate.
Fullerton Car Signage
Custom Vehicle Magnetic Signs, Fullerton, CA -- The Ideal
Mobile Billboard

Custom-made magnetic signs for vehicles offer Fullerton businesses an effective yet affordable way to advertise their services and/or products. Our magnetic signs are made with heavy duty materials that can withstand extensive outdoor exposure. Additionally, they hold tight to your vehicle whether you are driving around town or on the freeway, but won't damage your car when they are removed. Call Pacific Sign Center today for easy-to-apply, eye-catching vehicle magnets of the highest quality.
Vehicle Signage, Fullerton, CA for Cars, Vans, &
Trucks of Any Make or Model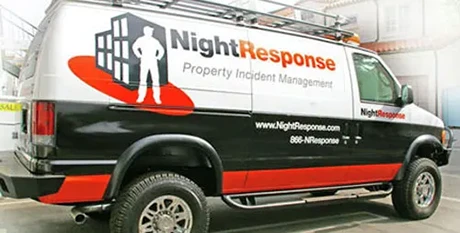 Pacific Sign Center's custom vehicle wraps and graphics are completely customized to the needs of our customers in Fullerton. To help them achieve their marketing or advertising goals, our sign experts assist each client with concept development and graphic design. Then, the approved artwork is printed onto high-quality vinyl which our application experts layout onto your car, van, truck, or other commercial vehicle. Once the wrap or graphic is in place, they carefully cut the vinyl to accommodate doors, windows, lights, and various protrusions like wipers and side mirrors. Call today to learn more.
Fullerton Speciality Signage
Bronze Plaques, Fullerton, CA for Dedications,
Memorials, and Special Events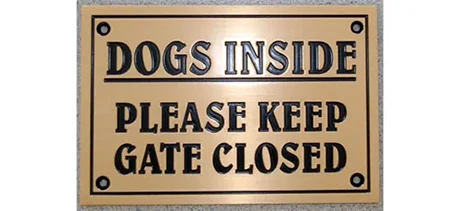 Pacific Sign Center is Orange County's premier sign company and we are proud to offer individuals and companies in Fullerton with beautiful cast bronze plaques that will stand the test of time. Our sign specialists have been manufacturing bronze plaques for over two decades. They can be trusted to provide you with the expert advice you need to obtain the impeccable results you require from your bronze plaque. Your plaque can come in a wide range of sizes, patterns, lettering styles, and finishes to perfectly capture the person, event, or activity you wish to commemorate, honor, or memorialize. Call Pacific Sign Center today to learn more.
Vinyl Banners, Fullerton, CA for Sports Teams, Non-Profits,
Event Organizers, & Commercial Clients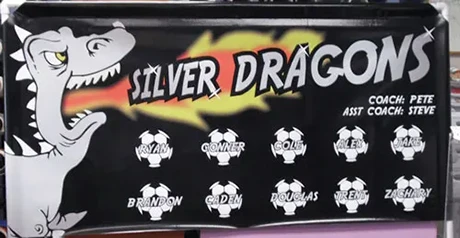 At Pacific Sign Center, we pride ourselves on delivering visually stunning and highly durable custom vinyl banners for clients throughout Fullerton. Over the last 28 years, we've become experts in creating banners for sports teams, event organizers, not-for-profit companies, and a wide range of businesses. We've fine-tuned our banner services so that they specifically meet the needs of our primary clients. We make banners out of high-quality vinyl and use full color digital printing to produce vibrant, cost-efficient banners with high-resolution graphics in a short timeframe. Call us today to order your promotional, sports-related, special event, or informational banner today.
Miscellaneous Signs, Fullerton, CA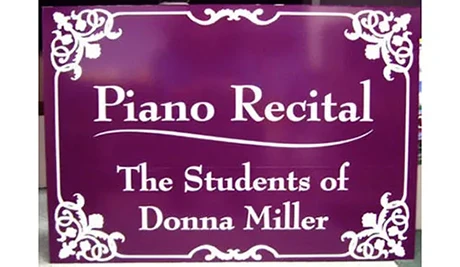 No matter what your sign needs are in Fullerton, Pacific Sign Center can meet them. We have an exceptional team of sign specialists who are as innovative as they are knowledgeable. They know how to interpret the expressed priorities of our clients and create a sign concept that captures their ideas and develops them for optimal brand or product positioning. Plus, because Pacific Sign Center has a well-equipped, state-of-the-art production facility, our Fullerton clients can trust that we can realize even the most complicated and specialized of signs. Call today.
Pacific Sign Center Fullerton - 92831, 92832, 92833, 92835, California (CA)
Area code (714)